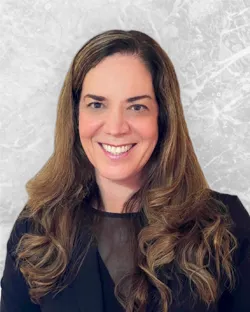 Contact Information
Phone: (561) 969-7300
Fax: (561) 969-6922
5053 S. Congress Ave, Suite 204
Lake Worth, FL 33461
Get Directions
Patient Resources
Biography:
Palm Beach Dermatology is excited and pleased to welcome Judith Redd, MD. Dr. Redd joins Palm Beach Dermatology at our 5053 S. Congress Ave., Suite 204, Lake Worth, Florida location. She will be accepting and welcoming patients on August 1, 2022. You can reach Dr. Redd's office by calling 561-969-7300, and one of her staff will be happy to help you with your appointment, or questions that you might have.
Judith Redd was raised in Lighthouse Point, Florida. After running a respected solo private practice in Medford, Oregon for more than twenty years, she returned home to south Florida to be closer to family in 2016. She is now excited to be joining the Palm Beach Dermatology team, where our focus is to bring you the highest quality care that you have come to know and trust. Dr. Redd was Board certified in dermatology in 1995 and re-certified in 2014, she brings a wealth of clinical knowledge with her.
She graduated from Pine Crest School in 1981 and in 1985 received her B.S. magna cum laude from Davidson College in North Carolina. She completed medical school and a medical internship at Johns Hopkins University School of Medicine in Baltimore, Maryland. Following internship, she was awarded a fellowship grant to research paraneoplastic pemphigus at Johns Hopkins with Dr. Grant Anhalt. She completed her dermatology residency training at the Mayo Clinic in Rochester, Minnesota.
Dr. Redd moved to Oregon in 1994 and practiced dermatology there until moving home to Florida in 2016. She is an active member of numerous professional societies including the American Academy of Dermatology, Leader's Society of the Dermatology Foundation, Palm Beach County Medical Society and the Palm Beach County Society for Dermatology and Cutaneous Surgery. She lives with her family and enjoys many activities in beautiful south Florida including scuba diving, bicycle riding, walking and yoga.