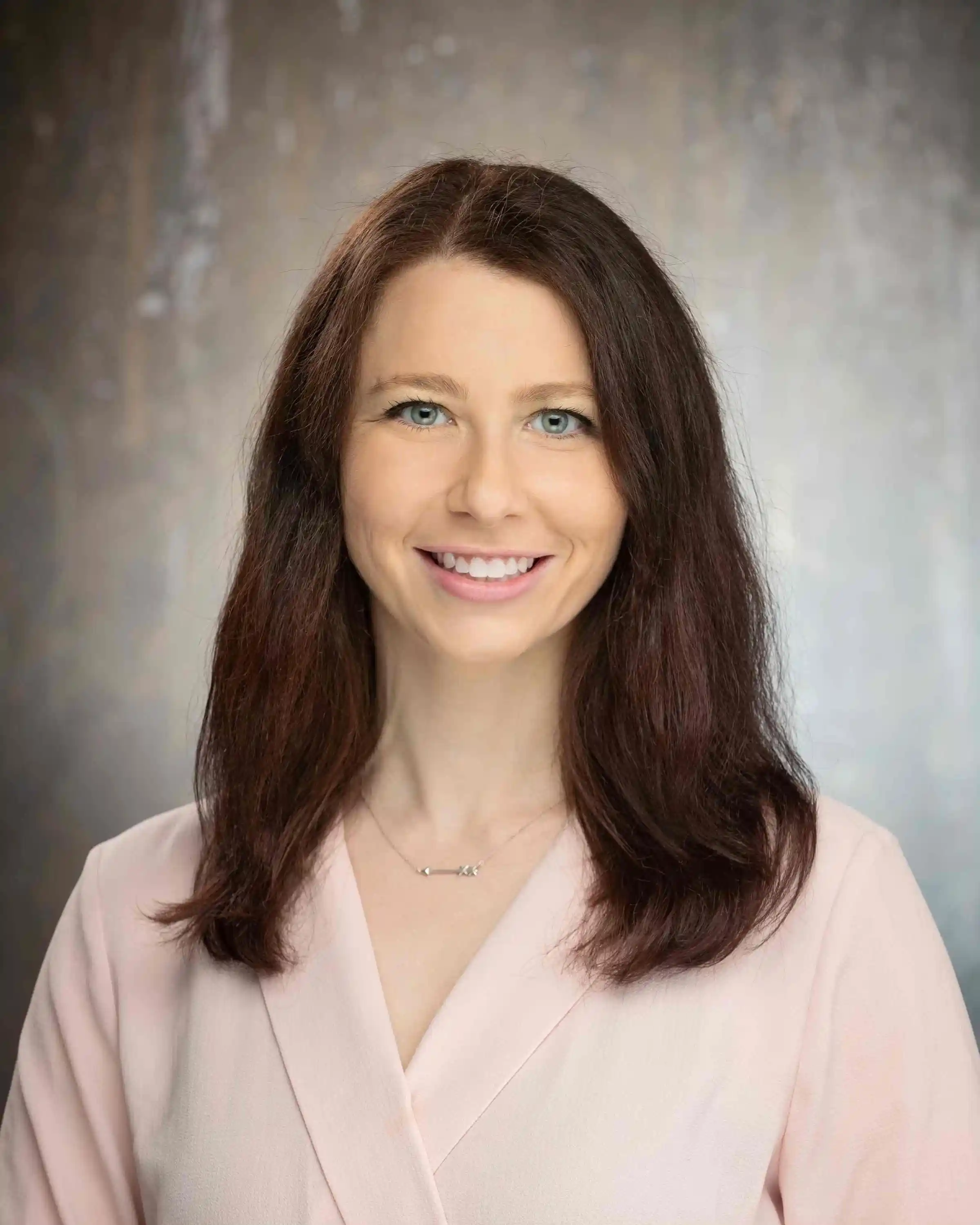 Contact Information
Phone:
(561) 408-7272
701 Northpoint Parkway, Suite 300
West Palm Beach, FL 33407-1957470
Columbia Drive, Suite 102A
West Palm Beach, FL 33409
Get Directions
Northpoint Parkway
Columbia Drive
Biography:
Dr. Laura Taylor is a triple board-certified physician who trained for nine years after medical school in multiple specialties; pathology, dermatopathology, dermatology and Mohs surgery. She grew up in Connecticut but always loved visiting her Grandparents in Delray Beach and is excited to join Palm Beach Dermatology and call this beautiful area home.
Dr. Taylor graduated from George Washington University School of Medicine and subsequently completed a residency at the University of Pennsylvania in pathology followed by a fellowship in dermatopathology. She then completed an internship in medicine and a residency in dermatology at the University of Louisville.
Dr. Taylor had the privilege of completing her fellowship training in Mohs micrographic surgery and dermatologic oncology at the prestigious Scripps Clinic in San Diego, under Dr. Greenway, a world-renowned Mohs surgeon and educator who was trained in the technique by Dr. Mohs himself. During this time, she also studied complex surgical repair with respected dermatologic, ENT, oculoplastic, and plastic surgeons.
Dr. Taylor has expertise in the diagnosis and treatment of skin cancer, Mohs micrographic surgery, complex surgical repair, cosmetic dermatology, laser surgery and dermatopathology.
Dr. Taylor has won many awards and honors and has secured grant funding for her research including the Sulzberger Institute seed grant from the American Academy of Dermatology. She is co-editor of a dermatology textbook and has published over 20 articles in peer reviewed medical journals. Dr. Taylor has been invited to speak at national meetings and courses. She has participated extensively in resident education and mentorship.
In her spare time Dr. Taylor loves to travel and has been to over 50 countries! She and her fiancé are avid scuba divers and love to be out on the ocean. She enjoys yoga, hiking, baking, live music concerts, and spending time with her family.